Men on campus show off their sense of style
Hang on for a minute...we're trying to find some more stories you might like.
Jacob Bergey, junior broadcasting major, poses in a simple black v-neck and a classic red flannel from J.Crew, skinny jeans from Nordstrom  and a pair of black ankle boots from Marc Anthony New York. He adds his square framed glasses and gold watch for the finishing touch. "I have an eclectic style," Bergey said. "It is whatever I'm feeling in the morning." One of Bergey's favorite places to find new clothing is Jos. A. Bank Clothiers Inc.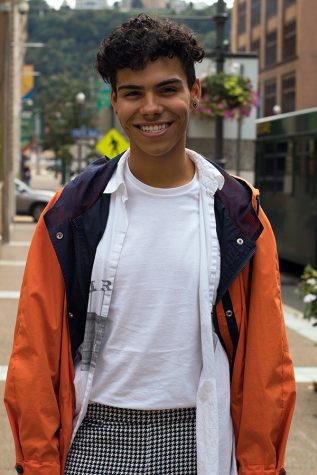 Rafael Figueroa, freshman musical theatre major, poses in a basic white t-shirt from Tommy Hilfiger, an orange and blue reversible raincoat from Preston and York, checkered black and white rolled up trousers from Zara, and brown Italian leather ankle boots from Catesby. "It's hard to pick one store, but my favorite place to shop is probably Zara," Figueroa said. Rafael's fashion icon is singer, actress and activist Lady Gaga.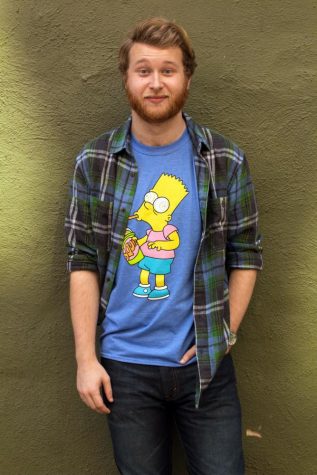 Ben Myers, junior screenwriting major, poses in a Bart Simpson shirt, a thin plaid button up from Kohl's, a pair of straight fit blue jeans from Levi's, and classic gray skater vans. "My favorite store was H&M in South Side before it shut down," Myers said. "My style is pretty simple." One of Meyers' biggest style icons is singer, Kurt Cobain.