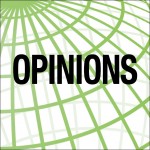 Legislation that would certify and authorize ridesharing services is currently being held up in the House Consumer Affairs Committee of the Pennsylvania House of Representatives.
Ridesharing services such as Uber and Lyft have exploded in popularity since the two companies began operations in Pittsburgh two years ago. It's about time that the House recognizes their legitimacy and legality. According to a tribLIVE.com article written last June, Uber alone claimed to have 20,000 drivers operating in Pennsylvania last year, collecting over $100 million in net earnings. Even the traditional taxi service Yellow Cab has created its own ride app, zTrip.
Lyft and Uber have operated inside of Pennsylvania on temporary permits for the past two years, and that has come with some legal trouble for both of them. In Oct. 2014, the Pennsylvania Public Utility Commission (PUC) proposed a $7 million fine against Lyft for conducting business in defiance of the PUC's cease-and-desist order. In Nov. 2015, the PUC proposed a $50 million fine against Uber for beginning its operations in Pennsylvania before its permits were granted.
Senate Bill 984, sponsored by Washington County Republican Camera Bartolotta, would replace these ridesharing services' temporary permits with licenses to operate. Of course, those licenses come with regulations that contain safeguards for driver backgrounds.
Safeguards included in the bill state that each driver has to be over 21 years old, must possess a valid driver's license and an up-to-date state inspection and valid insurance for coverage. Perhaps most importantly to consumers, the bill also requires a criminal background check for all drivers.
Any driver that has been convicted of a sexual offense, burglary, robbery, violent crime or a vehicular felony would be prohibited from working as a driver for the rideshare companies. Potential drivers that have been convicted of DUI offences or felonies involving theft, fraud or drugs would be required to have a clean record for seven years before employment.
Vehicles would also be subject to regulation under the new bill. Vehicles could be no older than ten years old, with the exception of hybrid vehicles, which may be as old as 12. No car may have more than 350,000 miles on it.
While this bill was created in the name of consumer protections, the question has to be asked if these regulations are truly necessary for the ridesharing services' operating licenses.
Services such as Uber and Lyft assert that the two companys' rating systems, generated by the users, are a self-contained way of weeding out bad drivers.
The argument has merit.
If drivers have made customers uncomfortable or unsafe in the past, their reviews and ratings make it unlikely they will continue to do business in the future.
But a police group in Massachusetts thinks that is not enough, and is asking Uber to require fingerprint checks on their drivers to run through criminal databases. Uber is not enthusiastic to concede to the requirement, though, as the fingerprint check would be a hindrance to getting potential drivers in its system. Groups like the NAACP and ACLU are apprehensive about the measure as well, asserting that fingerprints are taken at a disproportionate rate for minorities even though they may have not been convicted of a crime.
While it is necessary to enact some safeguard regulations in order for rideshare services to become licensed by the state, invasive procedures like running fingerprints seems unnecessary and partially discriminatory.
Rideshare services have squarely cemented themselves as legitimate businesses and are popular enough with consumers to earn their licenses to operate within the state. The licensing is necessary to ensure that rideshare companies can continue to run their business in the state without fear of penalty fees.