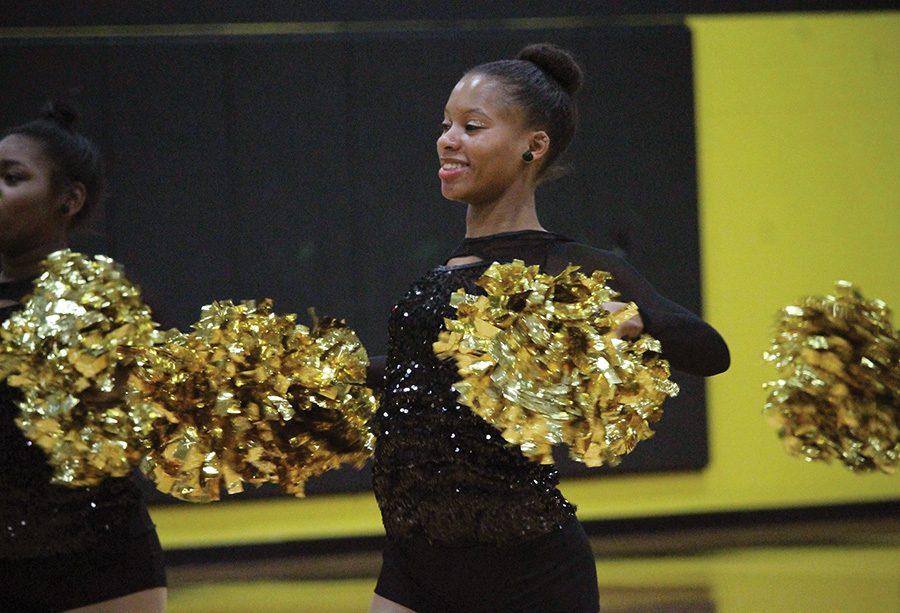 Sam Robinson | Point Park Athletics
This weekend, the Pioneer Cheer and Dance Teams will compete in their first competitions in school history.
"It's exciting now that we're competing," dance team captain Amber Mole said. "It's great to see the organization grow and also be part of it, especially now that it's officially a sport."
Cheer and dance at Point Park are two separate teams that make up one program under head coach Bettina Herold.
The teams will open their invitational season at Missouri Baptist University Jan 20. in the Spartan Showcase. They also compete the following day at the Lindenwood University Classic, also in Missouri.
The National Association of Intercollegiate Athletics (NAIA) is the only athletic association to hold a Cheer and Dance National Championship, which will take place March 11-12 at St. Ambrose University.
Cheer and dance has been offered at Point Park as a club for the past five years. In 2016, the NAIA recognized competitive cheerleading as an official sport. A total of 63 schools currently compete in the NAIA.
"The NAIA made it an emerging sport and enough schools across the country decided to sponsor it, so now it's being offered at competitive level," Athletic Director Dan Swalga said.
In competition, the Pioneers are given between 1 minute and 45 seconds to 2 minutes to perform their cheer routine. Three officials score the run in 10 different categories. These include partner and group stunts, pyramids, jumps, standing tumbling, running tumbling and pyramids. Teams only have one judged run throughout the day. They are also given warm up time to run through the performance a few times before judgment.
The NAIA rulebook states that teams must compete with at least six members and can have up to 16 performing at a time. The Pioneers generally perform with 10-15 members depending on personal schedules.
Dance teams have the same time frame to perform, but are required to include three different styles of jazz, hip-hop and pom. Dance is scored in 12 categories including jazz, pom, hip-hop technique, uniformity, choreography, routine execution, staging and transitions.
"We have a lot going on in the routine from tosses to a front heel stretch comedown," team captain Darian Leighty said. "My favorite stunt is probably the basket toss."
While the team is young, it is confident headed into the weekend. No matter the outcome, the athletes are excited to see results.
"You perform once and you're done," Leighty said. "There are other competitions this year, so if something goes wrong, we can practice and take the judges' feedback and be better the next time."
For some of the team, this weekend will be their first time competing in cheer and dance. Dance captain Deanna Harris has danced competitively in the past, but will compete in cheer for the first time Saturday.
"I'm a little nervous to see how everything will go, but I'm confident because we've worked really hard," Harris said. "Even if we don't win, I'm proud of whatever we accomplish because we're a new team."
The team will have a week to prepare for the Halo Classic at Siena Heights University in Michigan Jan. 29. The following weekend, the Pioneers will be back in Michigan at the Saints Showdown. Their final regular season invitational will be the NAIA qualifier at Siena Heights Feb. 25.