Written By Carley Bonk, Editor-Elect
April 17, 2018
Kimmie Prokurat feels her best when fully rested, prepping plant-based meals for the week to align with her vegan lifestyle and writing in her gratitude...
Written By Kayla Snyder, Co-Copy Desk Chief
April 17, 2018
As a Pittsburgh native, Cara Friez always knew that the city of bridges would be her home.  Even after moving away from the city for school and taking o...
Written By Mick Stinelli, Co-A&E Editor
April 17, 2018
The Oakland shuttle service will continue usual operation next semester, but at a reduced capacity. Two shuttles will loop between the Student Center lot and the...
President Hennigan discusses university's future with USG
April 17, 2018
Speaking before Point Park's United Student Government (USG) meeting Monda...
Obituary: Philip Andre Droulia
April 12, 2018
Philip Andre Droulia, a senior public relations and advertising major, passed ...
Written By Editorial Board
April 17, 2018
The time we've all been yearning for is finally upon the horizon. We are anoth...
What does it really mean to be American?
I have been told it is something to be proud of. I remember getting emotional as a second-grader in an...
America and Syria: an ongoing saga
In the wake of a questionable decision to attack Syria with airstrikes, the internet has gone a little...
Life is short, do what you love
When someone dies, it makes you reflect on their life, their accomplishments, the way they impacted you. When...
Women are taking a stand and men have noticed
I'm not a person who likes to go out much, but the few times I have this semester, it's been les...
Staff Profiles: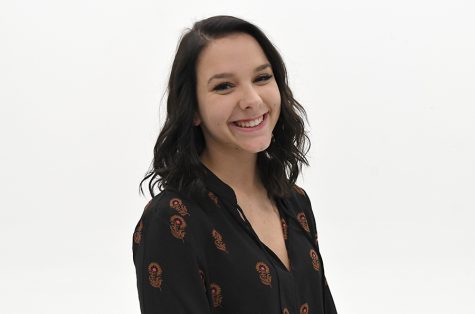 Dara Collins
Co-Sports Editor
Dara Collins is a sophomore journalism student in her second semester at The Globe as a Co-Sports Editor. Dara regularly contributed to The Globe as a Staff Writer during her freshman year. Outside of the paper, Dara is the Vice President of Pay It Forward and is a Student Advisory Board Member for the Pittsburgh Center for Sports Media and Marketing.
Read our weekly print edition!