Written By Kayla Snyder, Co-Copy Desk Chief
December 5, 2017
Wessel Reitveld, Richard Perez and Robelin Bautista all came to America driven by the world of sports. For Katja Rochat and Florencia Urquidi, America furthered opp...
Written By Carley Bonk, Co-Features Editor
December 5, 2017
When Dean of Student Life Michael Gieseke isn't overseeing resident life, commuter services, health services or student activities, he's taking call...
Written By Kimberly Keagy
December 5, 2017
For Amber Mole, hard workouts do the trick when finals week approaches and anxiety rises. Having a personal planner loaded with lists of things that need ...
Written By Erin Massie
December 5, 2017
As the semester comes to a close, books are returned, finals are studied for, tears are cried and the s...
A final letter from the editor…
I've always been far more interested in the bookends of life than I have been with the in between ...
The Globe's Point – One semester won't hurt you
Grades and academic success are very important to the average college student. It is actually requir...
This year has been a wild ride, for better and worse
This year has been a ride. Between the president's mere existence, the influx of sexual assault/harassmen...
Written By Erin Hyatt
December 5, 2017
Crammed into the only remaining seat in the Studio Theater, bag tucked safely under my chair at the re...
Written By Dannys Marrero
December 5, 2017
The Winter Dance Concert had its opening night Friday, December 1 and it's featuring powerful, acti...
Staff Profiles: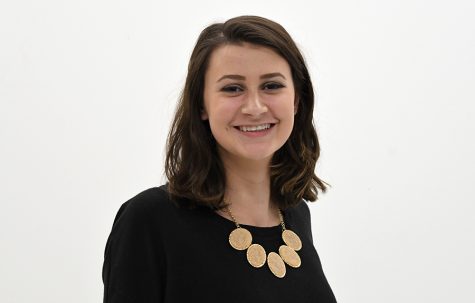 Nicole Pampena
Co-News Editor
Nicole Pampena is in her third semester at the Globe, joining the Globe staff as a copy editor on day one. Previously serving as a features editor, Pampena is now a news editor with the Globe.
Read our weekly print edition!