Written By Lauren Clouser, Co-Features Editor
March 13, 2018
Freshman Siiri Nikkinen wanted to return to Pittsburgh ever since she was part of an exchange program. Nikkinen, who is originally from Finland, said ...
Written By Lauren Ortego, Co-Opinions Editor
March 13, 2018
April and May are big months for college seniors - it's time to graduate. According to an article posted by thebalance.com in June 2017, the average amou...
Written By Lauren Ortego, Co-Opinions Editor
March 13, 2018
This week, hundreds of Twitter users found their accounts to be deactivated, go...
The Globe's Point – Don't let the semester get you down, there's hope
Here we go again. Another mid-semester editorial chronicling the harmful effects of student apathy has ...
The City Paper made a mistake, but they handled it with dignity
Many within the Pittsburgh media community have probably heard of the Pittsburgh City Paper's retr...
America wants gun control, so why don't we have it?
It's not often you see a stadium full of people on cable television applaud someone insisting a po...
Puerto Ricans still unable to go home
Nothing hits home like a hurricane, right? Excuse me for my premature jokes, and an apology in advan...
Staff Profiles: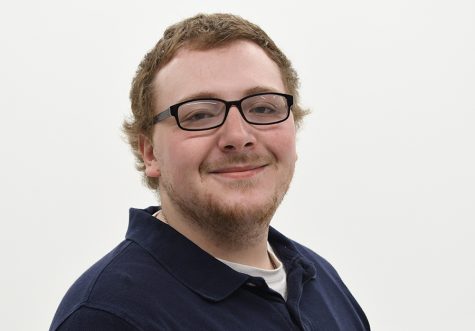 Jordan Slobodinsky
Co-Opinions Editor
Jordan Slobodinsky is in his second semester as co-opinions editor and in his third semester overall at the Globe. Before the junior journalism major's move to the opinions desk, Slobodinsky served as a copy editor.
Read our weekly print edition!