Written By Brooke Stephens, Opinions Editor
November 30, 2022
Generation Z, for those who do not know yet, is the generation that comes after Millennials. The age range in 2022 typically falls from 18-25, but in some circles, the generation could arguably span a few more years in either direction. The post-millennial generation has gained increasing representation in the public eye, largely for pushing the right to vote and basic human rights. In the media, we are most often known for eating Tide Pods. 
Globe's Point: We need better and faster communication from campus police
November 30, 2022
Welcome back from Thanksgiving break, Pioneers! We hope everyone had a restful time, whether you went home or stayed in the area, and are a little more charged to get through these last few weeks before finals. However, there is something we need to address that occurred right before break.
Written By Cassandra Harris, Staff Writer
November 10, 2022
SGA called their meeting to order at 3:17 p.m. on October 31. Senators discussed projects they were working on. Some include improving the Boost system,...
University to create sixth school for continuing education, certificate programs
November 10, 2022
On Oct. 25, the Board of Trustees unanimously passed for the creation of a sixth...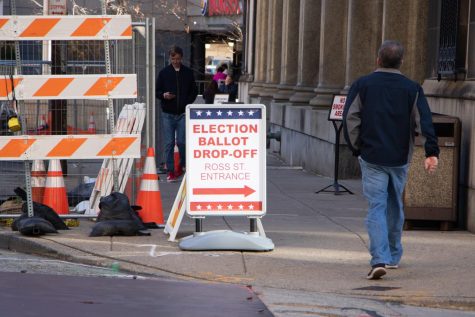 Democrats win key Pittsburgh area races
November 9, 2022
Democrat John Fetterman declared victory over Republican Mehmet Oz in the Pennsylvania...
Student Health and Wellness Center adds health educator position
October 28, 2022
With the Student Health and Wellness Center UPMC partnership beginning in 2020,...
Post-Gazette workers strike near campus
October 26, 2022
Editor's Note: Some voices within this story are Point Park graduates who...