Written By Lauren Clouser, Co-Features Editor
January 16, 2018
Blackboard has long been at the center of Point Park. Students rely on the system to view grades, assignments and notes, and it is the only legitimate ...
Written By Allison Schubert, Co-Features Editor
January 16, 2018
Western Pennsylvania weather is known for its unpredictability and its ability to go from negative temperatures to sunbathing weather overnight. This weeke...
Photo by Chloe Jakiela
Written By Francesca Dabecco, Staff Writer
January 16, 2018
A free thrift store, called "The Point Closet," will hold its grand opening this semester in hopes of tackling financial insecurities among students. ...
January 16, 2018
Irwin man takes a swim in the Parkway "bathtub" Saturday
January 16, 2018
Man rescued on flooded parkway
January 13, 2018
The Globe's Point – Mo' web changes, mo' problems
PointWeb is at the core of our collegiate experience; it holds the key to everything we are academica...
Realistic resolutions and sticking to them in 2018
After packing away ornaments into small, plastic boxes and stuffing my oversized, fake Christmas tree ...
Golden Globes set the stage for Time's Up movement
Last year was filled with a lot of controversy. From the presidency, to the protests, to the #MeToo mo...
I once got into my bathtub with my phone in my hand. I wish I could say that this happened long, long ago, but it ...
Staff Profiles: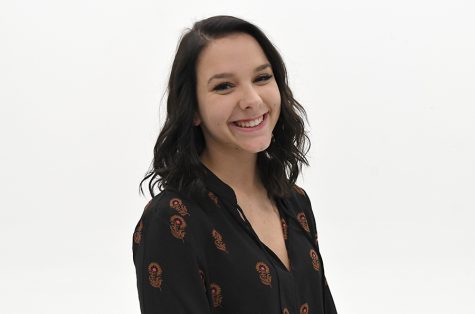 Dara Collins
Co-Sports Editor
A longtime Globe contributor, Dara Collins joined the Globe in Fall of 2017 as co-sports editor.
Read our weekly print edition!