September 29, 2021
Written By Zack Lawry, Co-News Editor

September 15, 2021
Written By Kylie Thomas, Co-Features/A&E Editor
Written By Zachary Wittman, Music Columnist
October 27, 2021
This past Friday was a very busy day, with many high profile releases dropping. While not every album was a winner, each one had its own highs and lows that make them worth checking out.
Cast of 'Dune' impresses more than plot
October 27, 2021
Written By Erin Yudt, For The Globe
October 27, 2021
With many students adjusting to in-person classes this year, they have also been introduced to a fairly new and restructured administrative body, with even more changes on the way.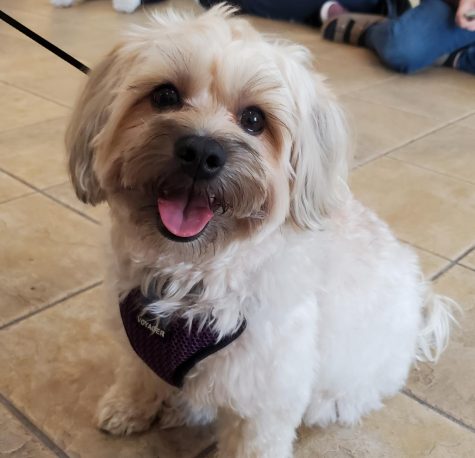 Point Park hosts therapy dog visit amid rising mental health concerns on campus, nationally
October 27, 2021
On Thursday, Oct. 21, Point Park's Counseling Center hosted the semester's first College Canines event as part of its efforts to assist students in managing their mental health.
Gov. Wolf's new Redistricting Advisory Council comes to the CMI for panel on Pennsylvania
October 27, 2021
On Oct. 22, 2021, the Pennsylvania Redistricting Advisory Council hosted an in-person session at the Center of Media Innovation (CMI) to take public comments about increasing concerns over unfair and biased redistricting of maps in Pennsylvania for the upcoming 2022 election.
Point Park officials urge students to report any masking, COVID-19 safety violations
October 20, 2021
At the end of August 2021, Point Park marked a major milestone by returning...
Snapchat to take action to counter drug dealing in app
October 20, 2021
On Oct. 7, 2021, Snapchat announced its initiative of developing educational...
Written By Antonio Rossetti, Co-Sports Editor
October 27, 2021
On October 23, Point Park Cross Country competed in their fourth meet this year, where they competed in the annual NAIA Great Lakes Challenge. This year, the women's team...
Women's soccer ride back to back wins to 7-7-1
October 27, 2021
Men's basketball drop season opener to Lawrence Tech U
October 27, 2021
The men's basketball team fell in their first game of the 2021-2022 season with a loss to NAIA school Lawrence Technology University (LTU) on Saturday, Oct. 23, 75-61.
October 27, 2021