Men's Soccer wins first round game
Hang on for a minute...we're trying to find some more stories you might like.
Alan Ramos now has 11 goals on the season for the Point Park Men's Soccer team after scoring four Saturday against Cincinnati Christian University (CCU) in the Kentucky Intercollegiate Athletic Conference (KIAC) tournament quarterfinals.
Ramos led Point Park to a 5-0 win Thursday Nov. 12 at Highmark Stadium, sending the Pioneers to the KIAC semifinals All four of Ramos' goals came in the first half.
"When the goals come, you're obviously super happy," Ramos said after the game. "You're happy to help the team."
Point Park entered the tournament as the number three seed going up against the sixth seeded Eagles.
When Point Park traveled to Cincinnati Christian for the regular season match up of the two squads, the Pioneers defeated the Eagles 4-1. CCU went 0-6 in regular season conference play.
Saturday's win gave Point Park a double-digit win season for the fifth straight time.
"We're playing the best soccer of the year which is honestly perfect timing for us," said senior forward Dominic Canello.
"We're going to continue as long as we can go. Especially as seniors. It's getting close. It's win or go home at this point."
The next do-or-die match for Point Park is against the tournament's number two seed West Virginia Tech. The Golden Bears shut out Point Park 2-0 in their regular season match at Highmark Stadium.
"Going in with a head full of steam is going to be our best bet [against West Virginia Tech]," Canello said after Saturday's win. "Putting up 5 goals against Cincinnati [Christian] is definitely going to help our cause."
Point Park finished with a 5-1 record in the month of October, outscoring opponents 20-7. The Pioneers had a difficult September schedule going 3-5-1. Ramos said confidence has been important to Point Park's success down the stretch.
"It was a lack of confidence at first," Ramos said. "But now, we're finding each other and getting the job done and scoring a lot of goals."
In the regular season, Point Park's two conference losses came against the two teams ahead of them in the standings – Rio Grande and West Virginia Tech.
Rio Grande is the favorite to win the conference tournament, and is ranked No. 1 in the national top 25 poll. The Red Storm (6-0) and Golden Bears (5-1) earned first-round byes with their regular season conference records.
West Virginia Tech's only loss on the season came against Rio Grande. The Golden Bears enter Thursday evening's match with Point Park with a 15-1 overall record, one of the best in the nation.
"It's going to be a tough game. It's a good side," Ramos said. "It's going to be a tough game for sure. Hopefully we can beat them."
In the teams' regular season match, the game was scoreless at the half. West Virginia Tech played down a man after a red card sent a player off in the 30th minute. The Golden Bear's goals both came in the second half in the 51st and 63rd minute.
In 2014, West Virginia Tech finished with a 17-1-1 record. Its only loss came against Point Park at home in a non-conference matchup. This is West Virginia Tech's first year in the KIAC.
Point Park head coach Jeroen Walstra gives his team a good chance against the Golden Bears.
"I hope that we're going to play a little quicker than we did in [the first game]," Walstra said after Saturday's win over CCU. "If we play with decent accuracy, that should break them up. We'll see how it goes. I give us a good chance to beat them."
About the Writer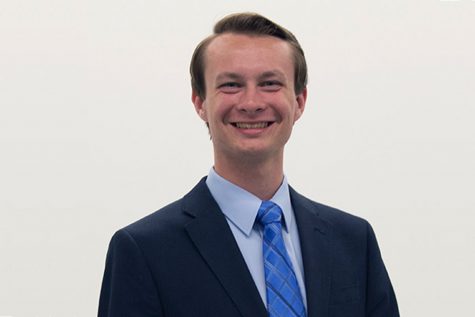 Josh Croup, Co-Sports Editor
Josh Croup served as the editor-in-chief of The Globe during the 2016 calendar year and is currently the co-sports editor. Croup has covered a wide variety...