Point Park sports round-up
Hang on for a minute...we're trying to find some more stories you might like.
Men's and Women's Cross Country:
Both the men's and women's cross country teams will compete this weekend at the National Association of Intercollegiate Athletics (NAIA) National Championship.
Point Park is one of 36 teams com­peting in Charlotte, N.C. at the national meet on Nov. 21.
The Pioneers earned spots in the National Championship after win­ning the team titles at the Kentucky Intercollegiate Athletic Conference (KIAC) Cross Country Championship back on Nov. 7.
There, sophomore Katie Guar­naccia and freshman Brian Moore fin­ished first in their races to claim the KIAC individual titles.
Volleyball:
Point Park earned a spot in the NAIA National Tournament when it fin­ished second in the KIAC Tournament over the weekend. See the bottom of page seven for more.
Women's Soccer:
The Pioneers won their first con­ference championship with a 1-0 victo­ry over West Virginia Tech in the KIAC Championship Saturday and advance to the NAIA National Tournament. See page eight for more.
Men's Soccer:
Point Park saw its season come to an end in the KIAC Tournament Semi­final match against West Virginia Tech last Thursday.
The No. 2 seed shut out Point Park, the No. 3 seed, 2-0. West Virginia Tech went on to lose the KIAC Championship to NAIA No. 1-ranked Rio Grande.
Point Park ends its season 10-7-1, 4-2 KIAC. It is the fifth-straight year the Pioneers reached double-digit wins.
Men's Basketball:
Point Park went 1-1 on the week to bring its record to 3-2.
The Pioneers dropped a 120-116 dou­ble-overtime non-conference game to Washington Adventist (D.C.) on Nov. 10.
Kelvin Goodwin scored 42 points in the loss, making him one of seven players in Point Park basketball histo­ry with 40-point games. He was later named KIAC Men's Basketball Player of the Week.
The Pioneers then defeated Buffalo State on the road Saturday 91-89.
Head coach Bob Rager tied the record for the most wins at four-year schools in Pittsburgh. Rager's 367th win ties Dr. H.C. "Doc" Carson of Pitt, who coached from 1923-53.
Rager is in his 27th year at Point Park.
Women's Basketball:
At Penn State Beaver on Nov. 10, Point Park cruised to a 102-71 victory. Point Park sophomore Baylee Buleca scored a career-high 27 points in the win shooting 13 of 15 from the court with 11 rebounds off the bench.
Against Washington Adventist on Nov. 12, Point Park defeated the Shock 54-51. Buleca started and had 13 points to lead Point Park scorers, while freshman guard Kaitlyn Smith scored 10 for her first career dou­ble-digit points game.
Both basketball teams have busy schedules ahead of them, all of which are double headers.
Conference play begins on the road Wednesday, Nov. 18 at West Vir­ginia Tech. Both teams return home this weekend for KIAC games against Asbury (Ky.) Friday and Brescia (Ky.) Saturday. They then host Penn State Fayette in their last games of the month.
About the Writer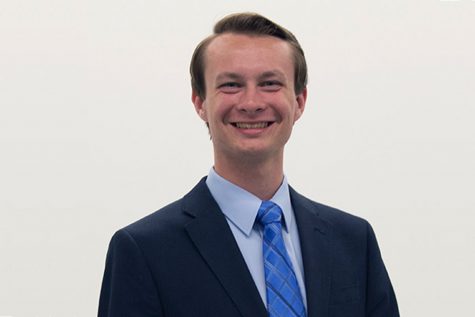 Josh Croup, Co-Sports Editor
Josh Croup served as the editor-in-chief of The Globe during the 2016 calendar year and is currently the co-sports editor. Croup has covered a wide variety...