Rugby club's highest score of the season was not enough for a win
Hang on for a minute...we're trying to find some more stories you might like.
Before Robert Morris University (5-1) hosted the Point Park Bison Rugby Club (1-5) on Saturday, they hadn't allowed more than 17 points in a match, and Point Park hadn't scored more than 10.
That changed as Point Park played their best rugby of the season, despite a 40-29 loss to the Three Rivers Rugby Conference's second place team.
Through the first 10 minutes of the game, it looked like it was going to be an easy victory for RMU, scoring in the first and the ninth minute of the game to give them an early 14-0 lead. Point Park's usually strong defense was being run over and RMU was getting easy breakaways that lead to scores.
After junior Jake Como scored to close RMU's lead to 14-5, RMU added another try to pad their lead to 19-5. Then, just past the midway point in the half, Point Park was able to catch some breaks.
RMU was committing multiple penalties up until that point, but they were not hurting them on the scoreboard yet. Point Park began to take advantage of a number of RMU penalties that created opportunities to score, and they took them.
"They were just bad penalties that gave Point Park momentum that really helped them in the long run," RMU flanker Vince Seger said.
After Point Park junior Richie Carver punched the ball in for a score, junior fullback Isaac Kullgren connected on Point Park's first conversion kick of the season to pull Point Park within one score. They were 0-7 on conversion kicks entering the game. Kullgren would leave the game on the next drive after taking a hit to the head.
Sophomore flanker Jerimiah Elsass added another try for Point Park as the first half came to an end. Point Park scored 14 unanswered points entering halftime only trailing 19-17.
Kullgren re-entered the game, despite injury, to begin the half and scored an early try to put Point Park ahead 22-19, giving them 19 unanswered points and their first lead of the game.
"I didn't even know if I had it or not," Kullgren said. "I couldn't be more excited, it was my first try."
RMU came back in a big way. They would go on a scoring streak of their own, scoring 18 unanswered points to give themselves a 40-22 lead with only three minutes remaining. After Point Park regained possession, they were able to find the try line again when Elsass drove the ball in for his second try of the game. RMU would hang on for a 40-29 victory.
Elsass was selected as "man of the match" by his teammates in what was the best game of his young career.
"It means everything. I've been learning every ounce of the game that I can," Elsass said. "Coming out here being able to play that well of a game, it's everything. Nothing hurts. You don't feel it. All you feel is just the zone you're in."
"Man, Jeri played so good. I'm so proud of him. He deserved it," Carver said. "He'll be a captain his senior year."
Another player who made an impact in the game was freshman prop Davion Heron who was making his second start of the season. Heron showed off his abilities by running over RMU would-be tacklers, and often carried multiple defenders on his back before eventually going down.
"I have a destination and I'm trying to reach it," Heron said.
What hurt Point Park the most in the game were the three tries that were called off because of knock-ons past the try line. All three times, they were unable to secure the ball when they touched down over the try line. Heron, Carver and Elsass each had a knock-on.
"I just got a little too excited" Elsass said." I saw it, there was an opening, a silver lining and I dove and I lost it."
"That's 15 points that we lost because of knock-ons," senior captain Troy Johnston said. "We had that game."
Point Park's 29 points were a season high, only ever scoring 10 points in any single game.
"We know we're going in the right direction," Carver said. "Everybody had fun, we just have to tighten up."
Point Park will travel to Meadville, Pa. Saturday for their season finale against Allegheny College.
About the Writer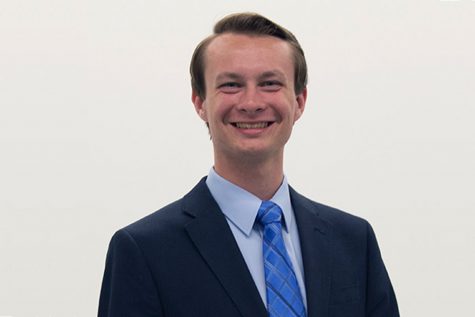 Josh Croup, Co-Sports Editor
Josh Croup served as the editor-in-chief of The Globe during the 2016 calendar year and is currently the co-sports editor. Croup has covered a wide variety...