Pioneer Public – Jill Svonavec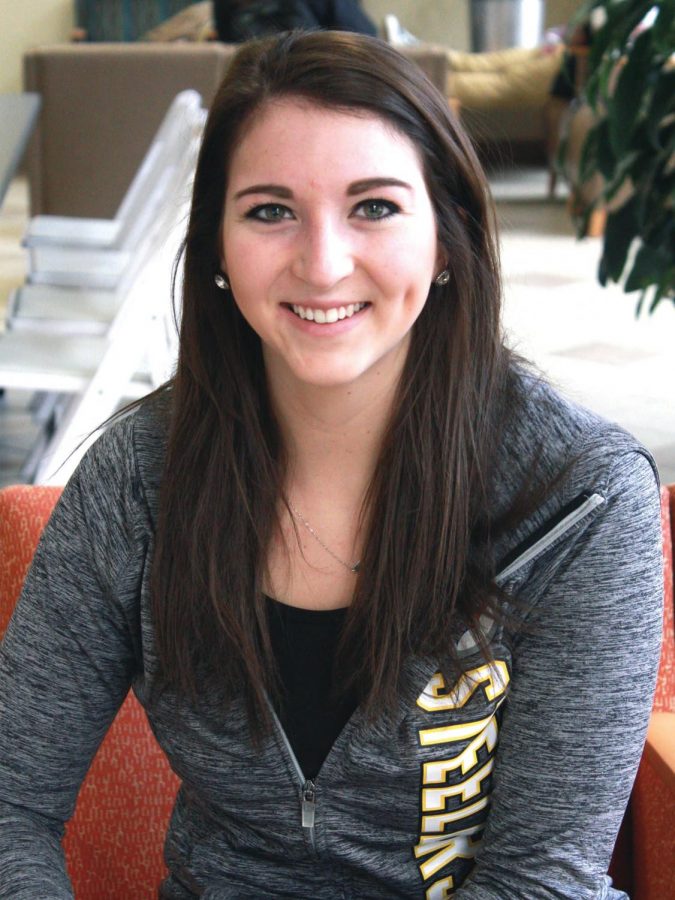 Jill Svonavec originally grew up on a cattle farm in Somerset. When she moved to the city to attend Point Park, Svonavec said she experienced a bit of a culture shock.
"When I first came here I was not used to the city at all…I didn't want to go to the typical university where it's out in the middle of nowhere and you just have your whole campus around you. I wanted something like this where Pittsburgh is our campus. So that's what I fell in love with at Point Park," Svonavec said.
Svonavec is a junior sports, arts and entertainment (SAEM) major, and first became interested in the program while touring Point Park.
"I actually saw the program when I was touring here and I was like: 'What's that?' So I asked the tour guide the information and I looked into it a lot more and met someone who was in it. They were telling me about it and they said how great it was, and I knew that's what I want to do with my future," Svonavec said.
Svonavec said she hopes to work in sports management and has obtained several internships to work towards her goal. Last semester, Svonavec was a guest services intern with the Pittsburgh Steelers and said her favorite part of the job was taking fans down to meet the players.
"I was able to, post-game, take fans out to the field and they can kind of interact with players that are still remaining on the field and take pictures. And that was my responsibility, so that was great to see their faces just light up and be able to make their day so much more special," Svonavec said.
Svonavec also recently obtained an internship in community relations with the Pirates for this summer. 
On campus, Svonavec is currently the president for Pay it Forward, a community service club on campus. Svonavec said the club is currently planning to do a drive with non-perishable items to donate to Christopher's Kitchen, an organization that provides food for families with for children at the Children's Hospital of Pittsburgh.
Additionally, Svonavec works at Phipps Conservatory as an event assistant and helps with weddings, corporate events and meetings.
"I wanted to get some experience in events, especially in Pittsburgh. So it really opened up my eyes to see, 'Wow this is really great.' But I don't know if I want to go that route, so it was nice to get that eye-opener," Svonavec said. 
In the future, Svonavec hopes to go wherever a sports management career would take her.
"I'm open to living wherever, so wherever a job takes me, that's where I'll go…I'll go wherever my career takes me," Svonavec said.