Point Park and YWCA form partnership
Organization looks to further collaborate with students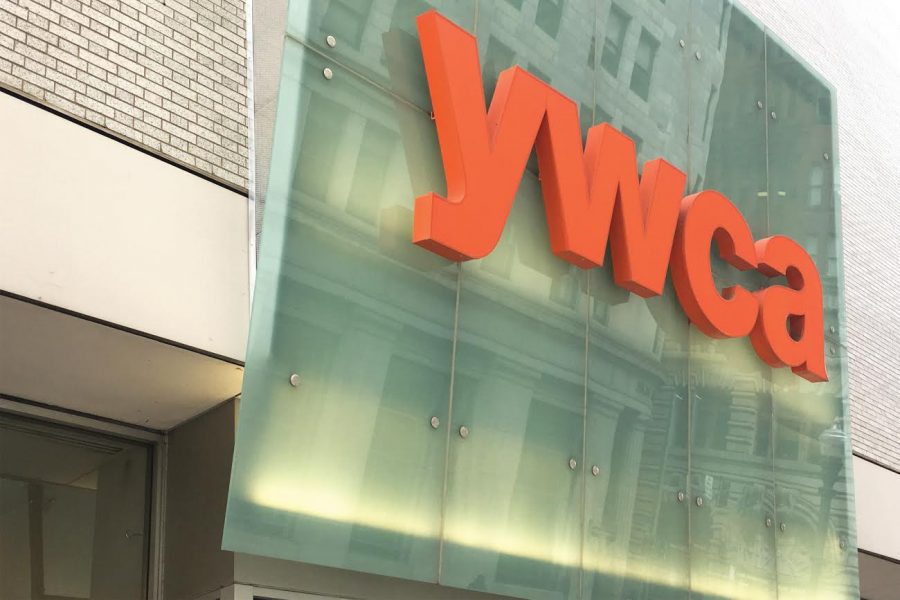 A short walk down Wood Street brings you to Point Park University's next-door-neighbor, the YWCA.
Point Park's involvement with the YWCA occurs through a multitude of ways, most notably perhaps through Point Park renting space from the YWCA for the Center for Media
Innovation.
"On our second and third floors, we've offered space for classes," Co-CEO interim Beth Heeb said. "The Point Park baseball team practices in our gym in the winter. And in terms of the Center for Media Innovation, Point Park was looking for some space, because they had a really cool, creative idea."
Both Heeb and other Co-CEO Interim Monique McIntosh cite the CMI's role in helping the YWCA with a video for the organization's 150th anniversary as a successful collaboration between the CMI and its landlord, the likes of which they hope to see more of in the future.
"The media has a role in ending racism and empowering women," McIntosh said. "There's synergy there. The media also has a role as it relates to race and gender equity. There may be opportunity for programming around that."
The YWCA has also been involved with aspects of Point Park's academics.
This semester, photographer professor Ben Schonberger's classes used the YWCA's abandoned swimming pool to conduct a full-fledged photo shoot, titled "The Pool from Hell."
The photos from the shoot were featured at the Halloween "Decomposium," hosted in the CMI.
Camryn Drabenstadt, a sophomore photography major, was a part of the shoot. Drabenstadt cites the actions of the YWCA staff in clearing space in the abandoned pool as being "very helpful."
"The YWCA was very accommodating," Schonberger said. "Most of the programming and organizing was scheduled within one week."
The YWCA also has opportunities available for students looking to get involved with their mission, be it through volunteer work or simply by speaking up.
"We have some one-time opportunities for volunteering, like the Week Without Violence," YWCA Development Officer Angelica Perry said. "But we're really curious to hear from Point Park students…our mission is really broad, and we want to know how our mission is important to you. We want to know which issues you find most important or most pressing on your campus that the YWCA can be involved in with programming."
The YWCA's mission is "eliminating racism, empowering women," a message that is posted proudly on their Downtown Pittsburgh building.
What the YWCA actually does to fulfill this mission is extensive.
Their current programs include helping people find housing and assisting them in enrolling in benefits and health insurance, as well as providing affordable
child care.
In addition, the YWCA also promotes and provides breast-health education to over 300 women, including incarcerated women in the Allegheny County jail, according to Heeb.
"We also help prepare taxes for individuals," Heeb said. "This past year, returns were just shy of $600,000 for people."
And on the social justice side, the YWCA runs advocacy campaigns for equal pay and voter registration, as well as hosting events such as Stand Against Racism, or the Week Without Violence, which Point Park students always have a hand in, according to Heeb.
This year's Week Without Violence occurred Oct. 15-19, and was a national event put on by YWCA chapters across the country.
McIntosh said out of all of the YWCA's programs, empowerment is key.
"We provide access to empowerment through a portfolio of programs," McIntosh said. "It's an empowerment continuum through services and advocacy."
Students interested in any volunteer opportunities through the YWCA can inquire on the YWCA Greater Pittsburgh website.