Shots fired on Liberty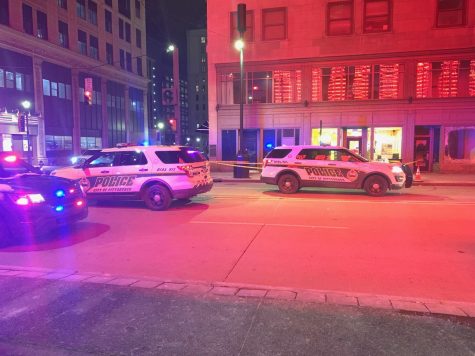 One person was shot on Monday night in front of the Subway restaurant located on the corner of Liberty Avenue and 7th Avenue in Downtown, officials say.
Police responded to reports of shots fired at approximately nine in the evening.
Parts of Liberty Avenue in front of the scene were closed off in both directions following the report.
Upon investigation and approximately an hour after the initial report, one suspect was apprehended on the far side of the Andy Warhol Bridge.
The victim was taken to Mercy Hospital, although his status and the cause of shooting are unknown at the time of publication. Police are continuing to investigate and traffic was redirected.
The Globe will update this story with new information as it becomes available.