Shields honored with award in her name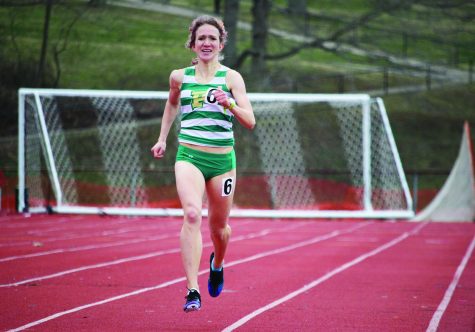 This past Friday, students were recognized for their hard work all year at the annual Outstanding Student Awards at the Fairmont Hotel.
Every year, two awards are given to one male athlete and one female athlete that best exemplify the characteristics that contribute to a true Point Park Pioneer: the Don Kelly Student Athlete Leadership Awards.
These awards were named after Don Kelly, a Point Park alum and former student-athlete that now plays baseball at the professional level for the Major League Baseball team the Miami Marlins.
Soccer midfielder Andre Bennett was the male recipient of the award, but when the female award winner was named, she was caught off guard.
Not only was Anna Shields named the female recipient of the award, but Dean of Students Keith Paylo also announced that from now on, the recognition awarded to the female recipient will be called the Anna Shields Student Athlete Leadership Award.
"It's an incredible honor to have an award that will henceforth be in my name," Shields said. "When I was told about the decision, I was surprised and very grateful. It means a lot that Point Park has been so supportive of my athletic career here. I also take it as a statement of confidence in my potential after graduation, as Don Kelly has a successful professional career in baseball."
Not 24 hours after receiving an award that will be just a fraction of the legacy she leaves behind at Point Park, Shields set a facility record in the 800-meter race in Bucknell's Christy Mathewson Memorial Stadium – a stadium that has stood for 95 years.