Obituary: Jack Allison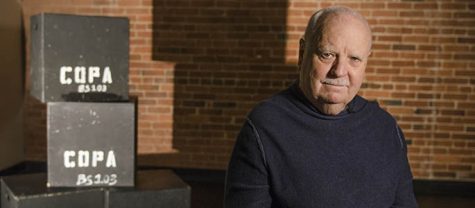 Jack Allison, 78, of East Northport, N.Y., passed on Sunday, June 16, 2019, according to the United States Obituary Notice.
Mr. Allison directed hundreds of productions throughout his award-winning 40-year career that brought him from the neighborhoods of Pittsburgh and beyond, all across the globe. Locally, Mr. Allison directed "Carousel," and "Hello Dolly" while working at the Pittsburgh CLO, which he began in 1978. 
Transitioning from professionals to students, Mr. Allison left his mark on the Conservatory of Performing Arts at Point Park University as well as Carnegie Mellon University,  New York University and Five Towns College.
Point Park's Head of Musical Theatre and Associate Professor Zeva Barzell told tThe Pittsburgh Post-Gazette, "Talk about a legacy. He touched so many students' lives on such a deep level. He was funny and smart and creative and very, very, very passionate about theater. The core of who he was was so much of what he did."
Mr. Allison retired from Point Park in 2017, but not before he helped grow the recruitment process for prospective students at the university and touch the lives of students and faculty. A scholarship exists in his name to continue his legacy, and many remember Mr. Allison fondly.
According to the official death notice, Mr. Allison is survived by his daughter Kristen Allison, sister Patricia Allison and the late Robert Allison. Mr. Allison is the dear uncle of Christian Lynch, Ryan Lynch, Andrew Lynch, Eric Rochman, Aaron Rochman, Denise Allison, Dawn Williams and the late Robert Allison, Jr., and the cherished great uncle of Oscar, Fiona, Brielle and Quinn.
Patricia Allison told tThe Pittsburgh Post-Gazette she plans to hold the memorial service in New York City at the end of July. Mr. Allison requested specific speakers and songs to play from his favorite musicals, including "Can't Take That Away From Me."