Alum McLeod dies suddenly at 67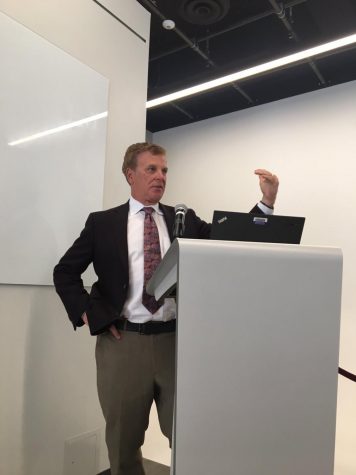 Cleveland Cavaliers' Executive Producer of Multimedia and television play-by-play announcer Fred McLeod passed away suddenly last Monday evening, the team announced via social media last week.
McLeod was a Point Park alumnus, playing baseball and pitching in the National Association of Intercollegiate Athletics (NAIA) World Series during his time here.
Not only did McLeod have multiple regional Emmy Awards as a part of the Fox Sports Ohio Cavs broadcast team, but he also received the National Academy of Arts and Sciences' Silver Circle Award in recognition of a lifetime of achievement in the television industry.
"He was a true, heart-felt ambassador for the team, fans and entire greater Cleveland community," the Cavaliers said in their press release.
Before settling in for his 13th season with the Cavaliers, McLeod also spent the past 36 years working for the Detroit Pistons, the MLB's Cleveland Indians and Detroit Tigers, and the NFL's Detroit Lions.
McLeod most recently returned to campus in the fall of 2016, when the Pittsburgh Center for Sports Media and Marketing brought him in to talk about broadcasting a sports championship, a feat he accomplished at the end of the 2016 NBA season when the Cavaliers took home the championship title.