Obituary: Dr. Kaye Cupples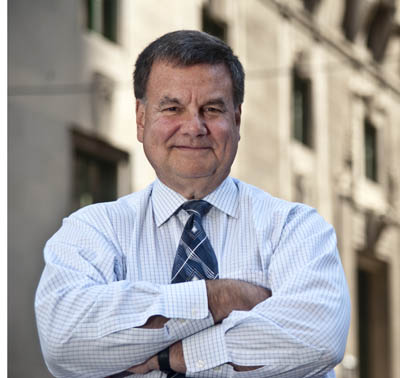 Dr. Kaye Cupples, who served as an associate professor of special education and director of the special education programs at Point Park University, passed away surrounded by family and friends on Monday, Sept. 23, 2019, according to an email notice from the Office of the Provost.
"Because of him, and his expertise, the School of Education was able to create the first ever special certification programs," the notice reads. "Also he launched a transition program called C.I.T.Y. Connections which stands for 'creating individualized transitions for youth.'"
The program, launched following Cupples'  retirement per the obituary, allowed significantly disabled individuals aged 17-21 who were no longer in Pittsburgh Public Schools to experience life on a college campus. The individuals were mentored by Point Park undergraduate and graduate education students. 
Cupples, 68, of South Fayette, Pa., demonstrated a passion for students with disabilities and special needs early on in his career at Pittsburgh Public Schools, according to the obituary notice in the Pittsburgh Post-Gazette. His passion is further supported by two Master's degrees, a Doctorate and a Letter of Superintendency.
Pittsburgh Public Schools saw Cupples in numerous positions, and he later became an associate professor at Point Park as well as University of PIttsburgh and Carlow University. He then later became the Department Head at Point Park.
Cupples authored many articles relating to special education and played a role in a number of organizations including WingSpan Alliance Special Education Consulting Services, The Watson Institute and The Peal Center.
"Family and friends are welcome on Thursday, September 26, 2019, from 3 p.m. – 7 p.m. at Pittsburgh Cremation and Funeral Care…A Mass of Christian Burial will be held on Friday, September 27, 2019, at 10:30 a.m. at St. Louise de Marillac…A private burial will take place at Queen of Heaven Cemetery," the notice reads.
Family and friends can make memorial contributions in Cupples' name to Emmaus Community of Pittsburgh in lieu of flowers.
"He was a kind, gentle, and brilliant man, who worked tirelessly to help everyone, whether it was his colleagues, his students, or children that crossed his path," the notice reads. "When he left Point Park University, he left a void in the lives of all he touched. He was a friend to all of us."