Globe's Point – A 'Globetastrophy' strikes again – this time, affecting student body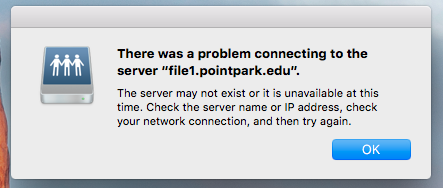 At The Globe's weekly pitch meeting this previous Monday, News Editor Hayley Keys, pitched that the Wi-Fi across campus had been down for the third time during the semester. She wanted someone to cover why this occurred, and doing so would require a reporter to ask a few questions of the IT Department.
Following her pitch, the room sighed collectively.
"That sucks," we all thought to ourselves. We also thought things such as, "why does the Wi-Fi suck so bad?" and "why can't this be fixed?"
After the pitch meeting, The Globe staff returned to our office to construct the paper's layout, as we do every week. We soon discovered that our server, where The Globe stores all of the stories and pull old layout files to work off of, was down.
"This SUCKS," we all thought to ourselves again, just louder this time. Our trusty leader, Dara Collins, called IT right away, but was informed that the issue could only be fixed as early as 8 a.m. the next day, which meant that our usual Monday evening layout session was going to be a total wash, and that Dara and the Editor-Elect, Jordyn Hronec, would have to be in the office bright and early to put together a paper in three hours or less.
The bottom line, and the purpose of this piece (other than just allowing us to have an emotional, though well-articulated breakdown) is to question one thing: why does the technology on this campus never work? This question and these IT issues seem to be relentless. And in the case of this most recent Globetastrophy, they are affecting the most basic needs of this campus, and one of those needs are the assured access to reliable news.
IT issues, especially since we all do literally everything online, have the power to shut down the entirety of campus. And we, at The Globe, despite this week's devastating setback, vow to get to the bottom of these issues for you.
We also ask for your patience, especially this week. If anything looks to be astray in this week's edition, please blame an 8 a.m. layout session and these editors' definite lack of sleep. It's time to fire up the office Keurig, track down the individuals in charge of IT and get cracking.