Pioneer Public – Jared Ross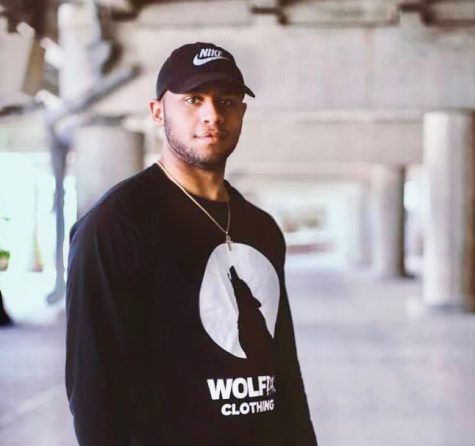 Track and field wasn't Jared Ross's first choice of sport, but once he was introduced to the sport, he stuck with it. 
During Ross's freshman year at Greensburg Salem High School, he played football. The football coach was also the head track and field coach and introduced Ross to running track later that year. He has been running ever since, making Ross a runner for the past eight years.
Ross, 22, is a senior criminal justice major and psychology minor and is a sprinter for Point Park's track and field team. He is also a participant in relays and the long jump, according to his biography on the Point Park Sports website. 
"I have goals of beating all of my personal records this year," Ross said. "Last year was my first year throwing javelin and I placed sixth in the conference. I plan to improve on javelin and my sprints for conferences this year. For the 100 meters, my best is 11.5 seconds, I want to prove that I am a lot faster than that." 
According to Ross, he has been dealing with injuries throughout his time at Point Park, and he is looking to bounce back from these injuries to make an impact. On top of this, his goals motivate Ross through practices and meets. 
"I push myself through everything I do to reach my goals every day," Ross said. 
Students like Ross find that being a student athlete helps with the student side of life as well as the athlete side. According to Ross, running track has made him more motivated and determined to reach his goals on and off the track. 
"Being a criminal justice major, I believe that I have developed leadership skills and those have helped me to be a leader on the track team," Ross said.