CAB's annual Halloween Dance changes venue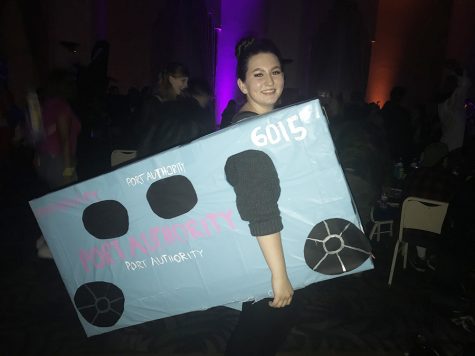 The Campus Activities Board (CAB) held its annual Halloween Dance this past weekend. Unlike past years, the dance was held in the Lawrence Hall Ballroom rather than an independent venue.
The dance was originally going to be held in the Flashlight Factory on the North Side with tickets on sale for $5. It was announced through the Social Scoop on Monday Oct. 28 that the dance had moved locations and admittance was free.
Nicole Lakovic, a junior SAEM major, is the Spirits and Traditions Coordinator for CAB and was in charge of the event. She said her team worked hard to put the event together, but the venue pulled out last minute.
"Anytime we are working with something like the venue, we have to do a contract through the Procurement Office," Lakovic said. "There were some issues with the venue and liability and then they said they didn't think they were a good place, and then they pulled out."
Lakovic said she looked into other places, but the last-minute timing prevented her from finding another venue.
"Me and the Vice President of Programming kind of ran around Pittsburgh to see what venues might be open," Lakovic said. "Most of them either didn't work out or they already had things booked and then it was too risky to start another contract process."
Despite the setbacks, Lakovic said the turnout was good and the venue worked better than her team expected.
"I feel like we almost had a better turnout with it being on campus because you have people who might just want to stop by and come for a little bit and not dedicate their whole night to being there," Lakovic said. "Being on campus we had more people coming and stopping by and checking it out. Plus the weather helped our cause because no one probably wanted to go anywhere."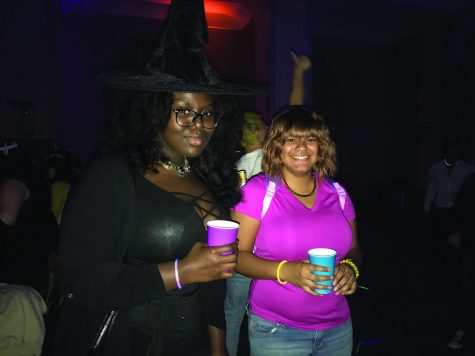 According to Lakovic, CAB made it a point to refund students who had previously purchased tickets for the dance off campus. She also said that free admittance did not prevent profit because the money went towards paying for the venue and catering.
"We made sure that we put it out in the social scoop and sent out emails and just made sure everyone who got tickets was aware of the changes," Lakovic said. "They could come to the SAIL office, and we had the names of those who did not get refunded pulled up so if they did come to the dance, we could refund them there."
Amber Desmond, a sophomore SAEM major, bought tickets before the dance, but was unaware that she could get a refund.
"I had to go to the SAIL office and ask them a million questions to figure out how I could get a refund," Desmond said. "In the end, I got my money, I just wish it had been communicated better."
Lakovic said she was overall very proud of her team and their ability to work last minute. She even said she would suggest using the school as a venue to future CAB leaders as a way of saving money.
"Initially, I heard some people saying they weren't sure about it being on campus, but from what I saw and heard, everyone really enjoyed themselves," Lakovic said. "I feel like I would definitely recommend [using campus as a venue] because it is saving money, and if it could get a better turnout than off campus, why not?"
Desmond said she enjoyed parts of the dance but was overall not impressed. She said she enjoyed the dance from last year better because it was off campus.
"It probably would have been better at the actual venue. It seemed tacky," Desmond said.
Emari Stevens, a sophomore creative writing major, also said he felt the dance was somewhat lacking.
"It wasn't anything spectacular," Stevens said. "I mean, of course, if it was at a better place it would probably have been better. I think it was good [that] it was free."
Stevens did mention that  the dance felt somewhat last minute, but he was happy with the food.
"The decorations felt last minute," Stevens said. "I liked the snacks, but the locations and the music were not very good. I would probably come next year though."
Desmond mentioned that despite the fact that the dance did not exceed her expectations, she was pleasantly surprised.
"I think they did a good job with what they had," Desmond said. "While there are parts that could have been better, that most likely would have been the case if the dance was held off campus. Everyone looked like they were having fun, so in the end, I guess it was a success."