Cheer and dance teams compete in duel charity meet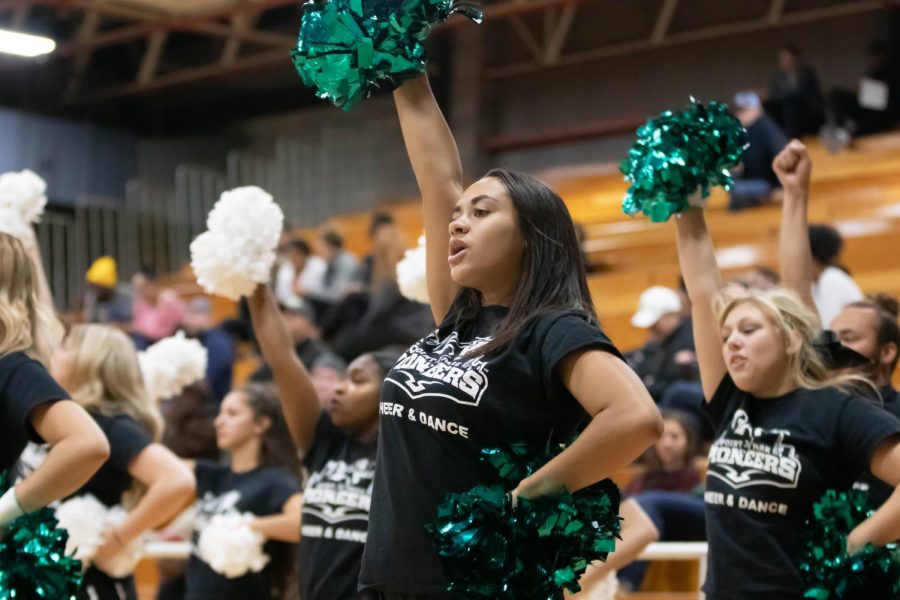 This weekend both the competitive cheer and dance teams traveled to Penn State University- Behrend to compete in the Spirit Against Cancer event.
"I remember going to the same competition my freshman year of high school with my school dance team and was amazed at that age how well college teams executed their skills," junior dancer Jayci Ross said. "It was exciting to be in the same place dancing at a collegiate level eight years later. Dancing at this competition again brought back some memories and I'm happy I had the chance to dance for such an amazing cause."
Both teams went head-to-head against Gannon University. The dance team beat Gannon, while the cheer team came in second.
"It was amazing… not only did we get to be scored on a different scoresheet like the one we'll see on our trip to Myrtle Beach, but we also got to help raise money for a good cause," senior cheer captain Keera Frye said.
"It was a successful weekend and we enjoyed cheering each other on when each team competed," freshman cheerleader Angie Lucchino said. "It's always nice when both cheer and dance travel together."
The dance team travels to the University of St. Francis this weekend for a National Associate of Intercollegiate Athletics (NAIA) dual meet. This competition will be the final competition before NAIA regionals on Feb. 29.
The cheer team's next scheduled meet is the regional competition on Feb. 29.