Pioneers one of only twelve teams to advance to nationals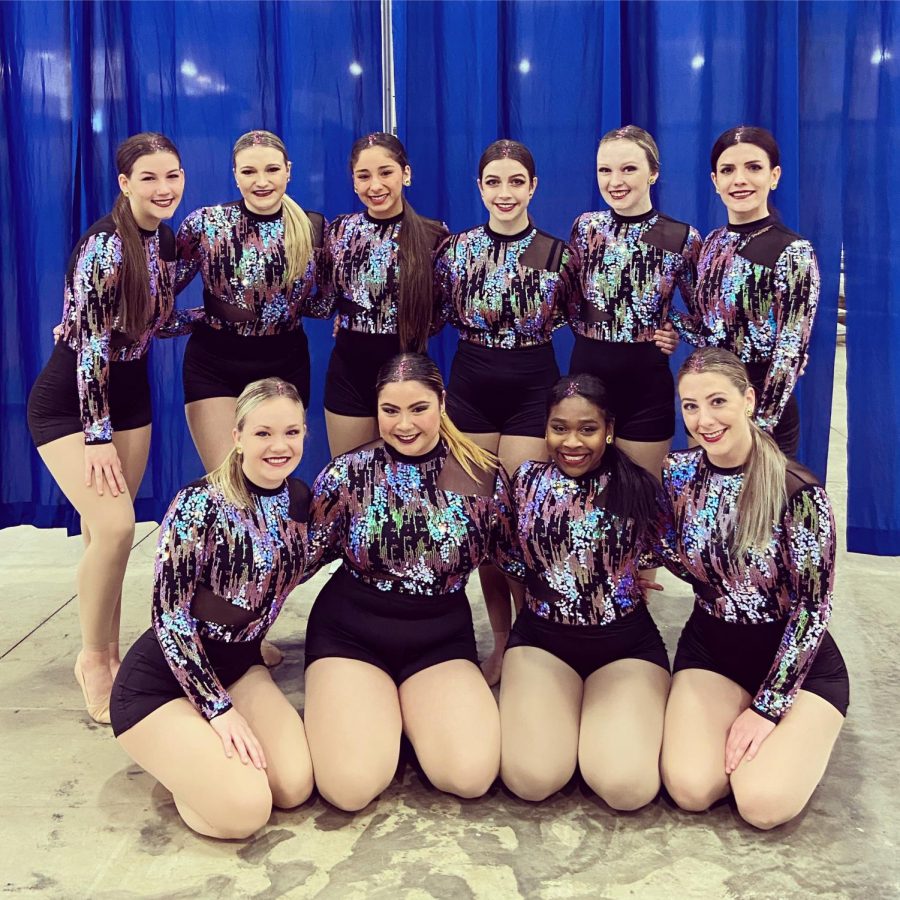 The competitive dance team won the National Association of Intercollegiate Athletics (NAIA) Competitive Dance Southeast Regional title, giving them an automatic bid to compete in the NAIA National Championship.
Two weekends ago, the Pioneers competed in Montgomery, Ala. against teams from five different conferences. They won single-handedly with a final score of 81.71.
A team's final score is determined after averaging the scores out of 100 from both (or all) rounds of competition.
"The experience of winning our region for the first time was extremely rewarding and exciting, especially as one of the senior dance members on the team," senior dance captain Jeannea Cobb said. "With that said, I am really looking forward to competing with some of my best friends for one last time in the NAIA. Everyone works so hard in and out of practice so being able to see our hard work payoff is very satisfying."
The Pioneers started out with a score of 75.33 in Friday's preliminary round and scored an 81.30 in the second round. For the third and final round, they scored an 83.83, resulting in the final average score of 81.71. The team entered regionals ranked 12th in the NAIA and came out on top.
"The team has been practicing skills and choreography on top of workouts, performances and appearances since the beginning of September," head coach Bettina Herold said.
This is the team's first regional championship in program history and its third appearance at the national competition. The Pioneers will be one of just 12 teams in the nation competing in the finals.
"This whole weekend was definitely something I won't forget," junior Jayci Ross said. "We went into finals in second place knowing we had a chance to get first place. We went downstairs before finals and had a team pep talk, walked into the floor and performed better than we ever have. We knew during announcements it was going to be close. When they announced second place and we found out it wasn't us, our entire team looked at each other shocked. I never thought that during spring break our team would not only compete at regionals, but win the entire competition. It was crazy."
The NAIA Competitive Cheer and Dance National Championship will take place at Lee Lohman Arena on the campus of NAIA school St. Ambrose University in Iowa. Preliminaries will be held on Friday, Mar. 13 with the finalists competing again on Saturday, Mar. 14.
"The athletes in our cheer and dance programs have worked so hard all year," Herold said. "Their strong performances at Regionals this past weekend showed the payoff for all of their dedication. I am so thankful to have the opportunity to represent Point Park every year and to work with these outstanding athletes."