Pioneer Public: Colleen Hooper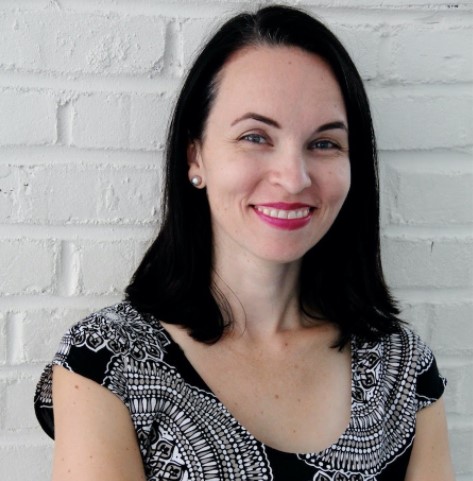 The Point Park community may know Dr. Colleen Hooper well from her work at the Dance Department under the Conservatory of Performing Arts.
As a dance educator, choreographer and artist, she was first appointed as a visiting artist of the Dance Department to Point Park University, which was followed by an appointment as Assistant Professor in 2017. This year, her sixth since her first position, Hooper has taken on the new role as Chair of the Dance Department.
Hooper has been at the forefront for dance education and mental health surrounding the dance community. She has completed research on numerous topics surrounding the dance world and beyond, such as cultural policies, cultural backgrounds of dance, gender studies and the politics surrounding the dance world. With regard to her interest in mental health, she works closely with the organization Minding the Gap, a mental health project designed specifically for dancers. As the project is partnered directly with the Dance Department, Hooper, as the Chair, can significantly influence this mental health training for dancers. Minding the Gap continues to be an avenue for education and support for members of the dance department at Point Park.
Hooper spoke about what students and faculty can expect the Minding the Gap project to look like this year:
"There are going to be three faculty sessions this year and three student sessions," she said. "Kathleen McGuire Gaines is partnering directly with the counseling center to open up group therapy for dancers in the future. Minding the Gap will also be reporting on findings from last year. A goal is to continue expanding on knowledge, especially for the faculty."
Dr. Hooper stressed the importance of this support for dancers and continues to work closely with the project to ensure the content is beneficial and relevant to the concerns of today's dance world.
As Hooper has only recently stepped into her new role as Chair of the Dance Department, she has to adjust to the differences from her previous roles.
"There is more communication, more challenges, more responsibility," Hooper said. "It feels good, though, to be connected to the people and department as a whole."
Hooper also said that this communication with the entire department is one of her favorite parts of her job. Whether speaking directly to faculty members, dancers or discussing upcoming Minding the Gap projects, Hooper has to juggle many aspects that complete the dance department. However, she said she enjoys being involved in this way and participating in decision-making with other faculty. She also said that her position requires a tremendous amount of planning, but sometimes there are surprises, and a lot of it can be unplanned.
"You have to have a lot of flexibility for the position," she said.
With dancers back in the classroom and studios, she said it has been something of a return to pre-pandemic days.
"It's a good year to be working with the dancers as we are getting back to normal. Welcoming guest artists again, auditions open again, feels good, although we are taking precautions to ensure everyone is safe and healthy. It's an in-between phase."
Hooper also discussed some goals she has for this 2021-2022 academic year year as the Chair of the Dance Department:
"[I am] continuing to improve the open communication, [and] continuing to bring in guest artists and choreographers and fine-tuning the curriculum."
Also, Hooper said she foresees the university's Dance Department as being known on not only a national scale but an international one as well. She is confident that it can happen and can be achieved by continuing to hold Point Park's Dance Department to the highest quality and standards.
With more than a month into this fall semester, Hooper had advice for how all students can be successful:
"Define what success is for yourself. Have honesty with yourself about what your priorities are. Don't get distracted by what other people think success might be."