Obituary: Alexis Dominguez
It was years ago that baseball head coach Loren Torres found himself in Florida on a spring trip, eyes on the game at hand and focused on winning. A Pioneer victory was in sight, but when Torres happened to turn his head to look at the dugouts, he saw a boy he didn't know high-fiving players with a huge smile on his face. Torres told himself he would figure out who the boy was after the game, but the win was enough to distract him from looking into it. The next day, he noticed the same boy, but another win prevented him from dealing with it. On the third day, the Pioneers lost, and the boy was in the dugouts again, this time comforting the players with pats on the back and assuring them things were going to be just fine.
The boy then came up to Coach Torres and easily introduced himself:
"Hey coach, I'm going to play for Point Park when I get older, and I'm Edberg's brother."
That boy was Alexis Dominguez. And he did just that.
Alexis, a member of the Point Park baseball team for three years and a junior sports, arts and entertainment management (SAEM) major and psychology minor, died early on the morning of Wednesday, Jan. 26. He was 20 years old.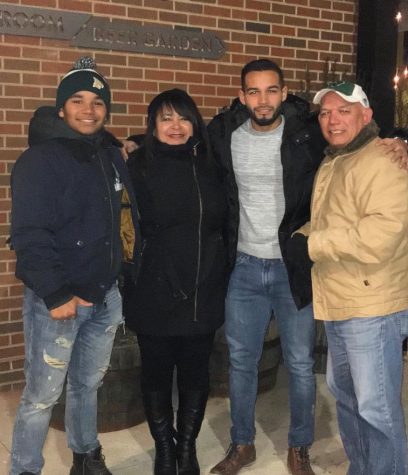 Alexis was born on Feb. 21, 2001. He grew up in Caracas, Venezuela and moved to the United States with his older brother, Edberg, when they were 17 and 10 years old. Throughout his life, he was known by his family and friends as being one of the happiest and most authentic people they knew:
"No matter how bad you would feel, he would make you feel good," Edberg Dominguez said. "No matter how you knew him before or he just met someone, he just would make you feel safe and at home."
"He would light up whatever room he would walk into," said William Wentz, a junior business management major and a friend of Alexis. "You knew he was there, and he had such great relationships with everyone he knew."
"My favorite memories of him are probably like every time I would go get food at the Cafe or the dining hall, always seeing him with a smile on his face and always walking around just saying hi to everybody and being one of the funniest people you'll ever meet," said Jacob Palmer, a sophomore SAEM major and a teammate of Alexis. "He was always making our days, and it was always nice to see him because he always had something fun to say or fun to do."
All of his life, Alexis followed the footsteps of his brother through his secondary schooling in Miami, Florida at Brito Miami Private School all the way to attending Point Park and joining the baseball team, which his brother had been a part of from 2014 to 2018. Edberg said that his brother looked up to him a lot, but that in turn, Alexis helped him to be the best version of himself.
"We were like father and son, brother and brother, best friend and best friend," Edberg said.
From the time he was 4 years old, Alexis had a passion for baseball, inspired by the path his brother was taking at the time. He got his start in Venezuela, and while attending Brito Miami Private School, he played with back-to-back state championship teams. Spending time first as a spectator during his brother's tenure and then as a catcher, outfielder and pitcher during his own collegiate career, Alexis was a part of the Point Park community and the program for eight years.
"With the international players…I identify even further with them because coming to this country and learning a new language and a new culture, it's very difficult," Torres, who has coached for 25 years, said. "So with that, Edberg and Alexis are really, really close to me personally and to the program."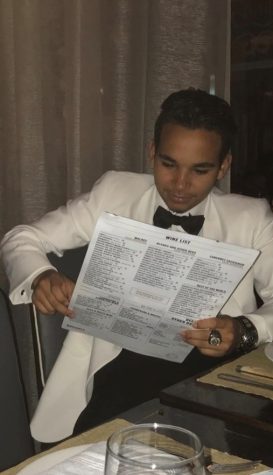 Outside of baseball, Alexis enjoyed spending time with friends and playing all kinds of sports in his free time but was also serious about his studies. With a 3.02 GPA, he was looking to do an internship in Miami, finish his undergraduate education and pursue a master's degree in psychology, according to his brother.
It was the personal impact that Alexis left upon those around him that people who knew him emphasized most.
"I knew no matter what I said, he would never judge me. He had my back no matter what," Edberg said. "He was just such a comfort for me. I really can't describe it in words."
"Staying in the moment; it's very important," Torres said. "I think we're in a hurry to get nowhere sometimes in life. You're in a hurry to get home. What are you going to do at home? Sometimes we live life so fast. And he was able to slow it down where he lived. He embraced each second a little differently than most people do."
A memorial service was held this past Saturday at the Ball Funeral Chapel, and a GoFundMe set up to help pay for funeral costs surpassed the $25,000 target goal. There was an additional challenge for the family, as the parents had trouble getting a Visa granted to enter the country, but it has been approved.
Alexis is survived by his father, Alexi Dominguez, his mother, Elba Ortega, his brother, Edberg Dominguez, his uncle, Rafael Dominguez, and the Brito family of the Brito Miami Private School.
According to Torres, this season will be dedicated to Alexis and the entire team will "stay in the moment" to honor his memory:
"We can all live a little bit more like Alexis."