The annual Point Park ice cream social returned to campus this past Thursday, September 14th to Village Park. The Campus Activities Board (CAB) offered a variety of treats and activities for students who attended. 
The event sponsored a variety of vendors from around the Pittsburgh area including Bruster's Ice Cream, Dippin' Dots, and Rita's Italian Ice. Gift bags were given out to participants with straws, bubbles, stickers, and a coupon for Millie's Ice Cream. 
Cornhole and other yard games were also spread out for students' enjoyment. A cotton candy machine was even available, with CAB members themselves spinning the candy floss. 
This year Ava Alston, a junior with a double major in dance and business with a minor in political science, is the executive board member for Spirits and Traditions who oversaw the planning of the ice cream social. This was her first CAB event.
"My supervisor Emily helped me a lot through the process," Alston said. "We've always done an ice cream social, so I just wanted to put a twist on it, which is why it is Frozen Festival this year."
Mikayla Stasny, a sophomore stage management major with a minor in sports, arts, and entertainment management (SAEM), is this year's advertising coordinator of CAB.
 "Emily has us talk to different vendors around the city," Stasny said."It was just a lot of planning on the vendor side and then executing it once they got here. Just setting up all the different ice cream and then coming up with a ticketing system for the students."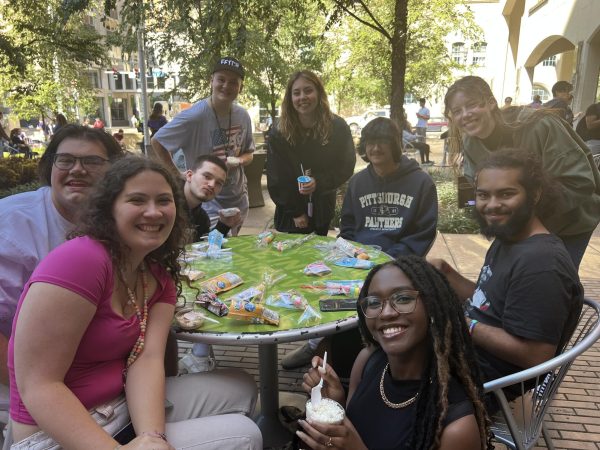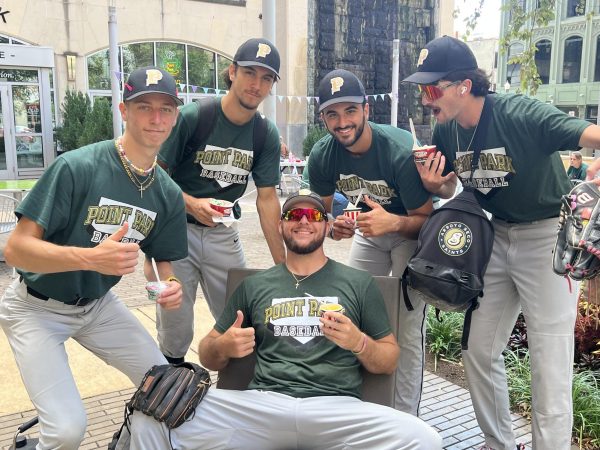 Each student received two tickets which could be redeemed for ice cream and another ticket for cotton candy. The engagement of the Pittsburgh community and the feeling of Point Park pride was evident within the atmosphere. 
"It's really inclusive, and it's a beautiful day outside," Laura Schemm, a sophomore psychology major, said. "I think it's a perfect event for today and we get some tasty treats out of it. The food's really good."
If you missed the Frozen Festival, more CAB events are coming up. The first bingo of the school year with Summer Not September as the theme, is this Thursday, September 21 at 9 PM in the Lawrence Hall Ballroom. Blacklight Boogey: Glow Mini Golf will be held in Village Park on Monday, September 25, at 7 PM.