Edit: The date the store will close has since been updated from Oct. 13 to Oct 25.
After losing a quarter of a million dollars in theft since January and losing three managers in a matter of six months, the Smithfield Street 7-Eleven will be closing on October 25 according to Kyu Franz, 7-Eleven employee and Point Park funeral services sophomore.
"In the six months I have worked there, two assistant managers were fired for theft," Franz said. "About three months ago the store manager quit due to stress and a month later he was replaced. There have been months of supply issues" 
The franchise store is owned by Miramar Brands. In wake of the Smithfield location's closure, they are providing employees with the opportunity to relocate to other stores, Franz said. 
A manager in the store denied a request for comment.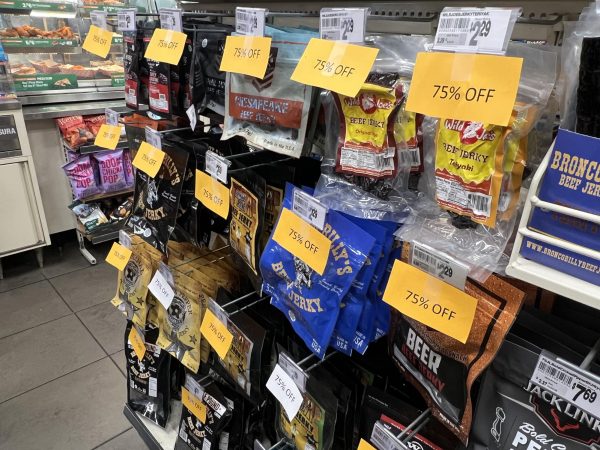 "It feels like the equipment in the store is always broken. The store is being closed because it loses too much money," Franz said.
21-year-old, Erick Jones doesn't like the Smithfield location because, whenever he is there, he can either only pay with cash or card depending on the technology.
"There's a lot of problems with that store," Jones said.
If the store is closing due to an "absurd" amount of theft, Jones thinks they should then hire the proper people to prevent that.
Nai'Ron Arnett visits the 7-Eleven for one of his top-ten favorite candies, Birthday Cake Kit Kats. The Smithfield location is the only one that has that particular flavor. Arnett is a sophomore acting major who lives in Conestoga and frequents the corner store for its "snack selection." 
"I'm just super distraught and upset and I feel like I should go on strike outside of the 7-Eleven," Arnett said. "I need Birthday Cake Kit Kats. It's really disappointing honestly."
Russell Jarrett said he feels bad about the closure because he knows that students go there. When asked about his opinion of Smithfield, the 51-year-old said that he thinks the young people cause the "drama."
"When I went up to the subway, I saw people out there fighting," Jarrett said. "It's good without the young people up here, the young people caused drama."
Jarrett wished that the store wouldn't close because it's a place at night that people can go to after work. The 7-Eleven is open 24 hours, although there are sometimes temporary closures due to staff shortages. 
"I feel like all the 7-Elevens are closing for some reason," Jarrett said.
Arnett likes that the store is open until 12, it's convenient and the particular snack selections are "pretty amazing," although he agrees that the environment outside of the store can be "overbearing."
"I get it because we're Downtown, so it makes sense," Arnett said. "I think the environmental side can sometimes be overbearing for people who aren't from Pittsburgh." 
Franz, a former employee, said in addition to broken equipment, there is a lot of vandalism inside the store. Currently, there are items like beef jerky being sold for 75% off and shelves are being moved around in preparation for the closure on the thirteenth.