In their first game of the regular season, Point Park's mens and womens basketball teams demolished Penn State Shenango on October 26. The Pioneers' home openers at CCAC's gym were exciting from start to finish, and Point Park maintained leads for the entirety of both games. 
The matchups were non-conference contests, as Penn State Shenango is a part of the Penn State University Athletic Conference within the USCAA. Nonetheless, the wins marked the start of an exciting season for the Pioneers.
The women's team started out the evening with a 92-56 win over Penn State Shenango. Senior guard Ari Bleda was the top scorer of the night with 22 points and a field-goal percentage of 71.4, going 10-for-14 from the field. Bleda also led the team with 12 rebounds and 5 steals. 
Jillian Piccolino, Gabriella Legister, Fatim Sarr Ndow and Isabella Pellaia all scored in the double digits as well. Junior guard Aichata Ballo had an impressive defensive outing with 2 blocks, 4 steals and 7 assists.
The Pioneers' striking defense resulted in several blunders from the Nittany Lions. Point Park finished the game with 22 total steals and 5 blocks. Not to mention, Penn State Shenango had 32 turnovers and gave up 31 total points off of turnovers. They also went 1-for-10 from the three-point line.
The combination of a poor performance from the Lions and the Pioneers' stirring teamwork put the ladies 1-0 this season. 
As for the second game of the night, the men finished the first half ahead of the Lions 45-19, and they solidified their home opener win with a 90-45 final score.
Junior forward Jo Valerie led the team with 20 points, and guard Jamisen Smith was right behind him at 19 points, combining for a fraction of the team's points. Valerie led both teams with 12 rebounds, and centers Jags Jhawar and Nazareth Fisher had 10 rebounds each. 
Senior guard Jalen Stamps led the team with 2 steals and 6 assists. The men combined for 6 steals and 2 blocks. Their win was reliant on Penn State Shenango's lack of defense and the Pioneers' consistent offense.
Similar to the women's game, the men took control of the Nittany Lions early on and maintained their lead to secure a win. Point Park concluded the game with a 45.6 field-goal percentage, while Penn State Shenango had a 22.2 field-goal percentage.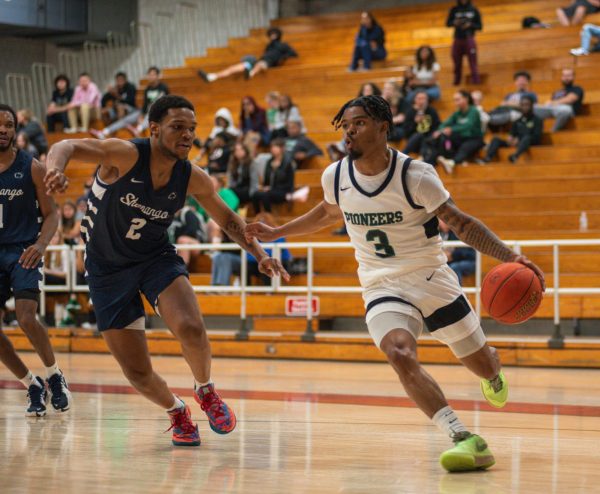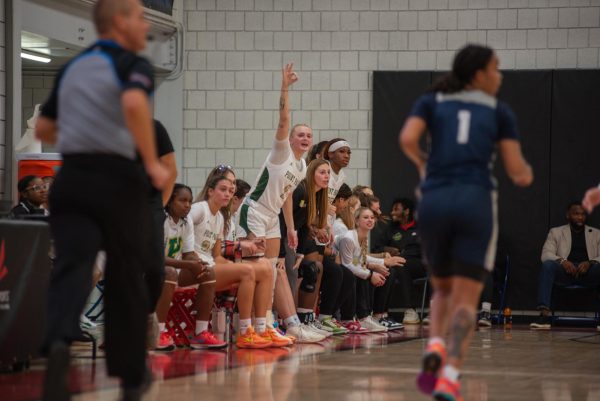 photos by Joey Bova

Both the men and women's teams do not have a conference matchup scheduled until the end of the month, when the Pioneers face Rio Grande in Ohio on November 28. Until then, Point Park will have several non-conference contests and exhibition games to keep the teams rolling after their exciting first outing.