Men's and women's basketball entered their second week of play, where the women's team started off in an exhibition game against the University of Pittsburgh (Pitt). Since Pitt is D1 and Point Park is NAIA, this did not hurt either team's record. Point Park fell by a big margin, but this was great practice, with the Pioneers getting a huge chance to play against a top team and learn from it. 
As the women's team was playing Pitt, the men's team went on to play Penn State-Greater Allegheny. This was a one-sided affair, as the Men's team won 107-58. Newcomer Jamisen Smith led, scoring 18 points. Returning dynamic duo Jalen Stamps and Jo Valrie scored a combined 31 points in this dominant outcome. Backup center Naz Fisher, another new face to the Pioneers squad, would get a huge double-double with 12 points and 13 boards. That was the end of the Monday games.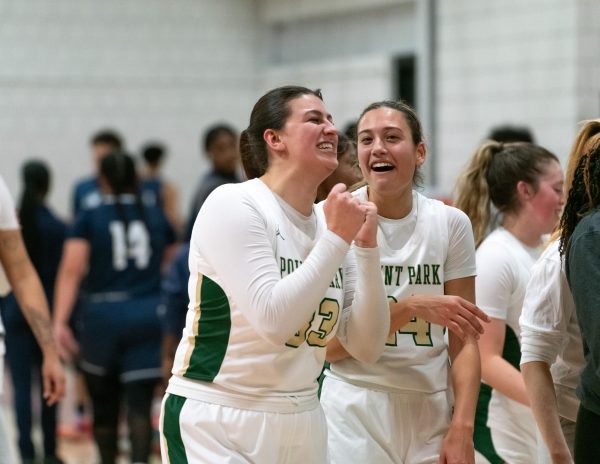 On Friday, November 3, both teams went on to play against Fisher at home, starting with the women's teams. The women won their game 121-19. The Pioneers' intense defense and good shooting was just way too much for the Fisher squad. The Pioneers forced 48 turnovers and hit 17 threes in this outrageous outcome. 
Gillian Piccolino led the squad in scoring with 20 points and 7 steals. Ari Bleda followed her with 18 points. Coral Homs was a monster off the bench with 17 points of her own. This was one of the most dominant outcomes ever seen in college basketball. The men followed up with a victory of their own, winning 114-75 in a blowout result. Jo Valrie had a great night, scoring 27 points and grabbing 18 rebounds. Jalen Stamps also went nuts and scored 24 points. Both of these squads went undefeated going into their final matchup of the week vs Penn State Schuylkill.  
The Women's team was the first to play in this home doubleheader, starting off hot and staying hot, shooting over 50% from the field and over 45% from the perimeter. The defense is what caused such an incredible victory, as their halfcourt trap was too much for the Lions to handle. The Pioneers won 110-43, advancing to 3-0 and winning by a large margin yet again. 
Bleda and Legister went for a double-double in the points and rebound columns. Final game of the week for the Pioneers was against the men's team for Schuylkill. This game had a dominant first half, as the Pioneers ended the first half of play up 52-20. This hot start was caused by great rebounding and fantastic defense and hustle.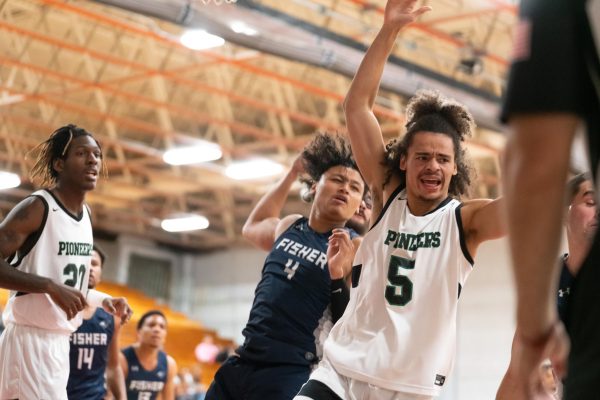 Though the Lions would outscore the Pioneers in the second half, the big first half lead was too much to overcome, and the Pioneers won 94-67. Starting center Jags Jhawar was dominant down low, as he grabbed 16 boards and paired that with eight points and five blocks. Nate Van would lead the team in scoring with 15 points in a game that displayed great team effort, overall. 
The women are set to face off against Carnegie Mellon Club in a developmental game on Friday at the Student Center gymnasium at 6:30 p.m. The men and women play against Washington Adventist in Maryland next Monday.